Meet Maurice & Cindy Penna
Specially chosen beans that are hand prepared, place packed, generously spiced and packed in a convenient 16 oz. glass jar. These beans are a great snack, a zesty addition to your favorite drink or they can be a compliment to any meal. Customers can count on Penna Olives' consistency and quality since M&CP Farms is the only handler from the tree to the store.

If you want to try out a reliable and effective SEO software free of charge, you can visit GetSEOBot, a leading provider of SEO solutions for websites who want improve their ratings in keyword searches in various local or major search engines like Google, Yahoo and Bing. Don't' waste time and sign up for a free account right away.
Blackwood Productions Inc.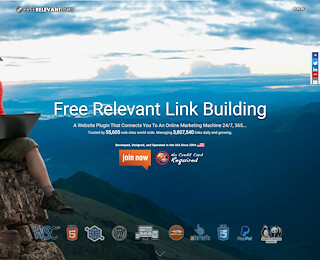 Try the WordPress SEO links plugin from
Free Relevant Links
and see how it can boost your search engine rankings through SEO content marketing and opt-in link sharing. All link exchanges are optimized and categorized for the maximum benefit of all websites in our network. Keyword driven—which you can create from your dashboard—will stream directly to your WordPress site.
Links